If you want to find a HTML5 template for portfolio, this is the right place, maybe you're a freelancer or whatever, and are looking to build a portfolio website for yourself or for a client.
Website portfolio is very important, because there you can fill with a few examples of the projects that you've finished, this is important because with it they'll understand that you are very experienced in your field.
For that you need a site for the portfolio, well let's find out, which one you choose, hopefully this can help you in finding the very creative HTML5 template for your portfolio. Here I will not wear rank for numbers, so there is the most good or what, all this is good and creative HTML5.
Ethereal

Ethereal is a single page html5, creative and clean, is unique because it does not need to scroll down to see the next content, just rolling right laterally, and we can draw like sliders, this is very interesting.
Download / Demo Ethereal – Free
Gorgo Portfolio HTML
Gorgo Portfolio HTML Clean, unique and creative, wowed visitors one choice for your portfolio.
Demo / Download Gorgo Portfolio HTML – Free
 Urku HTML5 Portfolio Website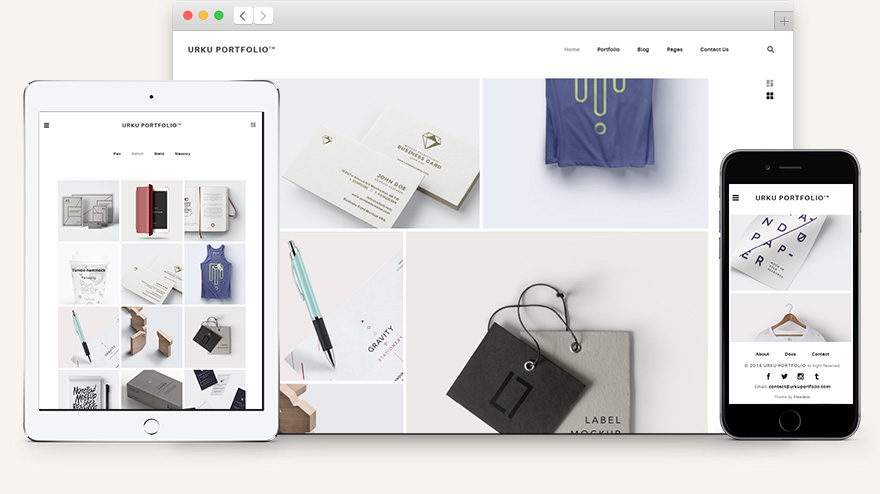 Urku Portfolio has an innovative design style and flexible layout to create an outstanding portfolio website.
JD – A Creative Personal Portfolio Bootstrap Template Free Download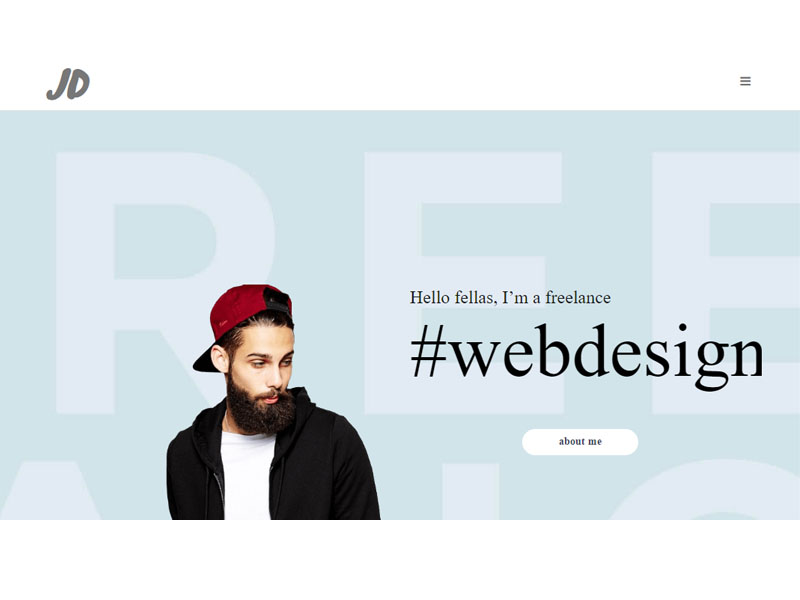 JD AKA John Doe is a portfolio focus HTML template. It's a creative personal portfolio Bootstrap Template free download in 2017. It provides responsive clean and minimal HTML template for your creative portfolio website. You can use this portfolio template for an agency, personal portfolio, architect agency, photography studios, sound and music, musician, painter portfolio, artworks, art, artist portfolio, web design works, illustrators, trainer, projects, freelance designer. You can find this template suitable for their needs.
Dimension

Creative, simple and elegant. Full of flavor with a very unique design, Portfolio HTML5 template with one page, and a pop up window that appears when clicked. It is a beautiful work.
Demo / Download Dimension – Free
Volcan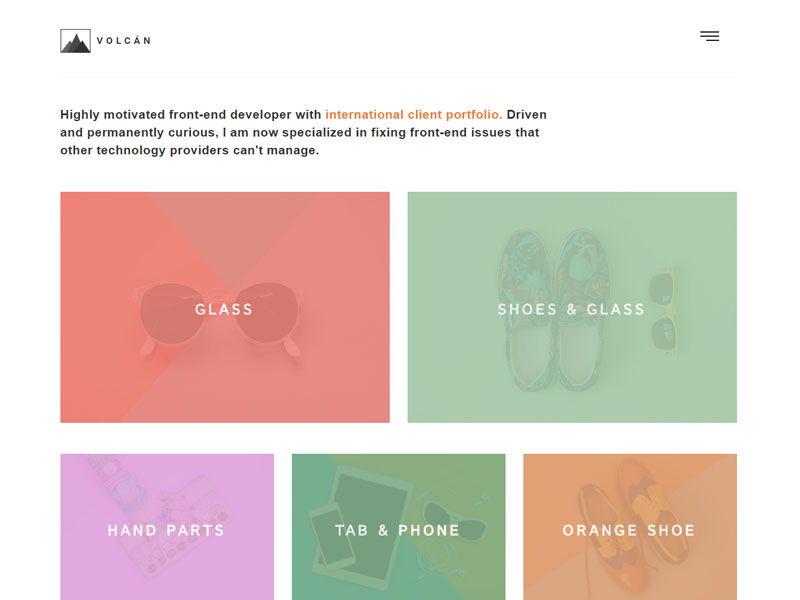 Volcan, yes html5 template for a unique portfolio, with several advantages like lightbox beautiful and sexy, and also social media. It would be a fun look 🙂 .
Forty

Forty is a unique HTML5 template, creative and clean, supported by several pages for other purposes, as desired.
Navigator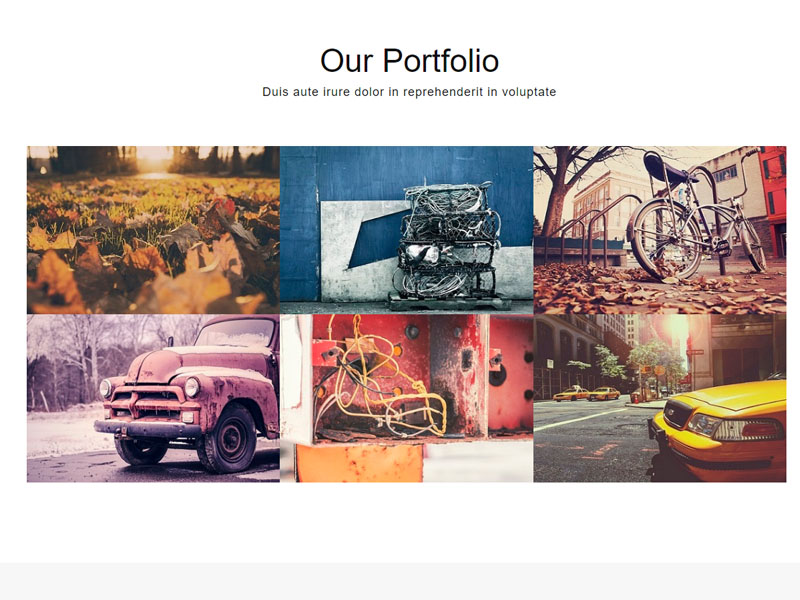 Navigator-yet simple but stylish! Navigator is a dazzling fast, responsive multipurpose business one-page template, inundated with an outstanding user interface and crafted with the latest seamless framework Twitter Bootstrap! The design of this theme is tremendous, and can impress visitors at the first visits. Navigator is responsively designed so that it can react to the size of any devices or resolution.
Demo / Download Navigator – Free
Personal – Free HTML Template
Today we have for you a developer friendly HTML template with an organized structure that will make a great choice for a portfolio website. Personal is a grid based, ready to use template packed with animations and transitions for a smooth scrolling
Demo / Download Personal – Free
THOMSOON
Free responsive modern and clean HTML5, CSS3 and Jquery. Multipurpose Page minimalist website with content about us, portfolio and contact. Full screen portfolio view and home page with Parallax sidebar. Navigation is sticky to top – header. Ideal for your portfolio and photography showcase.
Demo / Download THOMSOON – Free
AVANA
Avana is a very clean HTML Template and creative, with all the advantages that give priority to placing the right content, and various design elements. It is suitable for Portfolio to freelance.
I will update this Post if anybody wants me to add to HTML5 Templates Portfolio are free.
Update : 16/04/ 2017
Well, that's some free HTML template that you can use for your Portfolio Site, if you feel it is not suitable please make a comment below!
If you have any ideas or any other ideas, please make a comment below, let us discuss.